#1 Internship
Hi you, reading this! We in the Graduate School Alumni Association (GSAA) are introducing a new line of posts here, where we invite alumni and second year students to write about their third term experiences. Here, you'll get to read about their internships, elective courses, or exchange studies, and how they got about it. If you're about to make your own third term decision, hopefully this can bring you some inspiration and resources!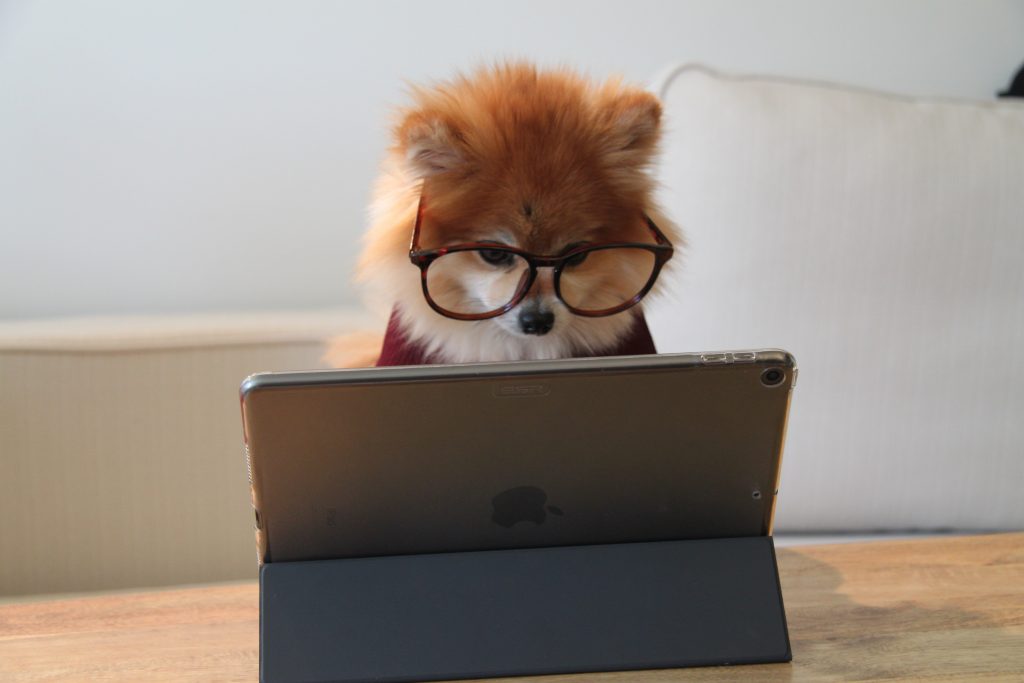 Introduce yourself shortly!
My name is Michaela and I am currently working on my Master's thesis in Development studies. I have a Bachelor's in Criminology, and personally I'm intrigued by interdisciplinary studies and research. Topics that I'm most passionate about revolve around people in social society and their relation to climate change and sustainability.
Where did you conduct your internship?
I did my internship with Deedster, a (then) start-up company based in Stockholm. Their aim is to through an app engage companies and their employees in taking action for the climate through everyday actions and learning about the relation between human actions and the effects on the climate.
Why did you choose to do an internship during your third term?
Since I've previously had the opportunity to study abroad during my Bachelor's, I wanted to use my third term to gain practical experience. My previous studies have primarily been theoretical, therefore I wanted this term to be a time for networking and gaining work life experience in preparation for after I graduate.
How did you find your internship?
Finding and applying for internships required a lot of time and energy from me. While it is different for everyone, I applied to about 10 internship positions, including through FUF's internship bank. Some I didn't hear back from, from others I got a no, and then eventually I got interviews for two different positions. I was offered both positions and decided to accept the one where I felt my academic spectrum and passions would best come to use. The internship position with Deedster that I accepted, I found through Sustainergies. Most of the posted positions require language skills in Swedish, but some are also offered with English as the working language. While the company I interned for is Swedish, it had an international office and our working language was therefore English, for example.
What did you do?
I really did a little bit of everything, which was pretty much what I had expected from an internship. Due to the relatively small number of employees (17 people), it was easy to have an overview of all departments and how they worked together, as well as to help out with different projects. I got to help out with conducting climate research and creating content, as well as proofreading existing content and working with complementing visual content. I also improved my administrative skills through working with PowerPoint and Excel, and applying for partnerships.
What are your best tips when applying?
My general advice for when you are applying for and browsing through different internship positions is for you to first figure out some criteria for yourself. For example if there are any specific skills you want to develop or try out in practice, a specific topic you're passionate about, or a certain work environment you want to gain more insight into. Then, having these criteria in mind when browsing through positions or interesting organizations/institutions/companies can make it easier for you to motivate your intentions when getting in touch or tailoring your cover letter. Alas, in contrast to all this, remember that with an open mind there'll be something to learn and gain from any position you eventually find yourself in.
What do you wish you knew before applying for internships?
Maybe if I'd had an idea of how time consuming it can be to apply for different positions and waiting to hear back from them (while studying full time), it would've saved me some frustration. Also, I think it's relevant to acknowledge that the majority (in my experience) of internships are unpaid, and therefore to have a plan for how to afford a semester of full time-ish work and uni studies simultaneously. Here people will have different conditions and capabilities depending on for example scholarships and stipends, and I think it's just relevant to keep in mind.
Do you have anything else to add?
Some final words of advice I want to give you is to remember that an internship should be a time for you to learn, both by doing and just observing your surroundings. Remember the value of your work, time, and energy, even if you won't necessarily get reimbursed for it or get a final grade in the end.