By: Alicia Barkström
Global Studies, 2020 Cohort
President & Head of Content Managment, FREJDA
Early in the spring term, I did what most social sciences students do at some point in their academic career: applied for internships. The search for an internship took me across multiple job sites, organisations websites, and university events to figure out my options. Before you even start to struggle with writing a good application, you spend hours mapping the field. Even so, when the topic of internships came up while beginning a new course or yet another group project, there was always someone who had applied to an organisation I hadn't heard of. In other words, figuring out the social science field can be frustrating.
One day, I complained about the process with friends who were also scrambling to find an internship. We joked about how it would be easier to create our own internship position. Things escalated, and we founded FREJDA to guide you (and us) in everything social science. As a non-profit, we aim to provide information about current affairs and the academic theories used to understand them, as well as a networking space for students and young professionals entering the field. Of course, this is not a new idea – there already exists many similar resources. The university itself offers a few. However, as students, we find that these can be a bit spread out and not as easily accessible as we would prefer them to be. Thus, FREJDA is built like a resource for resources – collecting information in one space to save us some time.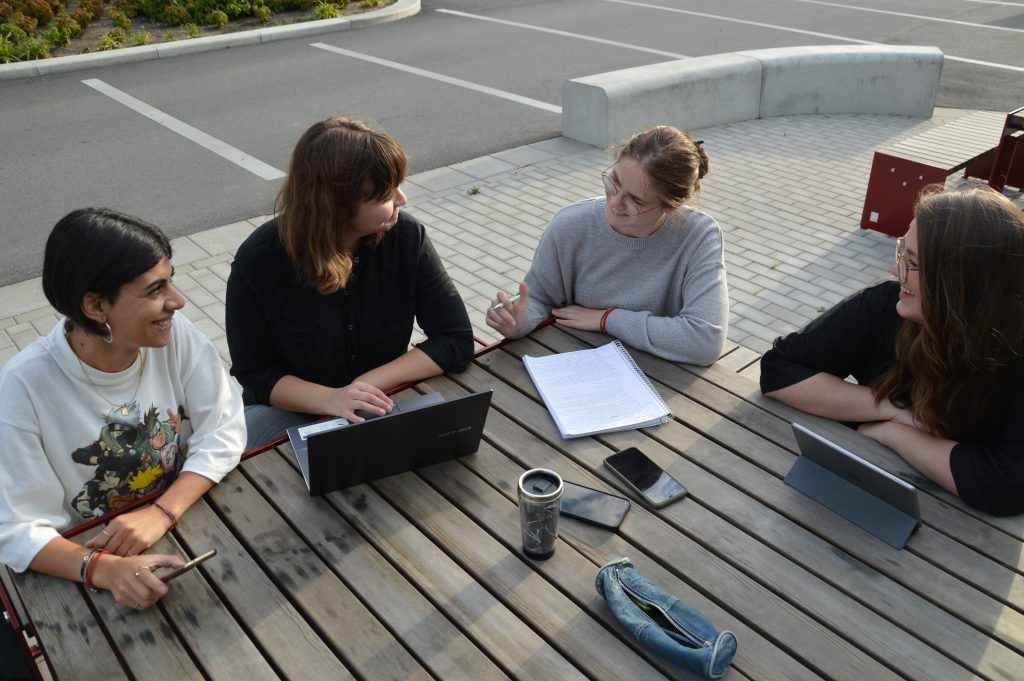 Our main aim is to make information readily available in one place on our website frejda.org. With how interconnected the social sciences are, we want to collect information that is useful across programs. We are currently putting together a database to introduce organisations of varying sizes across the world that take interns and perhaps could even be a future full-time employer. We also provide you with articles on current events – including introductions to relevant theories – and a resource toolbox with tutorials on how to use software that helps with your methods and advice on referencing. If podcasts are more your style, we are planning to release two podcast series. The first will focus on current events and connect them to theories that help in understanding them; the second will feature interviews with people currently working in the field, talking about their experiences in the job market. Exclusive for our social media are the "Internship Updates". There we have Anna – who is doing an internship with the EU in Brussels – and Megan – who is doing a research internship at Lund university – telling us more about their daily work routine and things they've learned during their internship. It is a lot to keep track of, but hopefully, that means we have something just for you.
Together we might finally solve the job market challenges for newly graduated social scientists! Or we can at least attempt to.
---
Do you want to join our team? We are still looking for people to help edit the website, making the podcast, and running our social media. You can contact us via email (contact@frejda.org) or message us on Facebook or Instagram @frejdaorg (now that they are back up…)